Lighted Palm Trees
There are many varieties of lighted palm tree products available on the internet. The idea of adding lighting to a palm tree at night time can offer a dramatic visual.
Unfortunately, very few companies offer a realistic looking artificial lighted palm tree. But, lighting up a realistic replica palm tree may offer a better alternative to many other outdoor lighted palm tree products for sale on the market.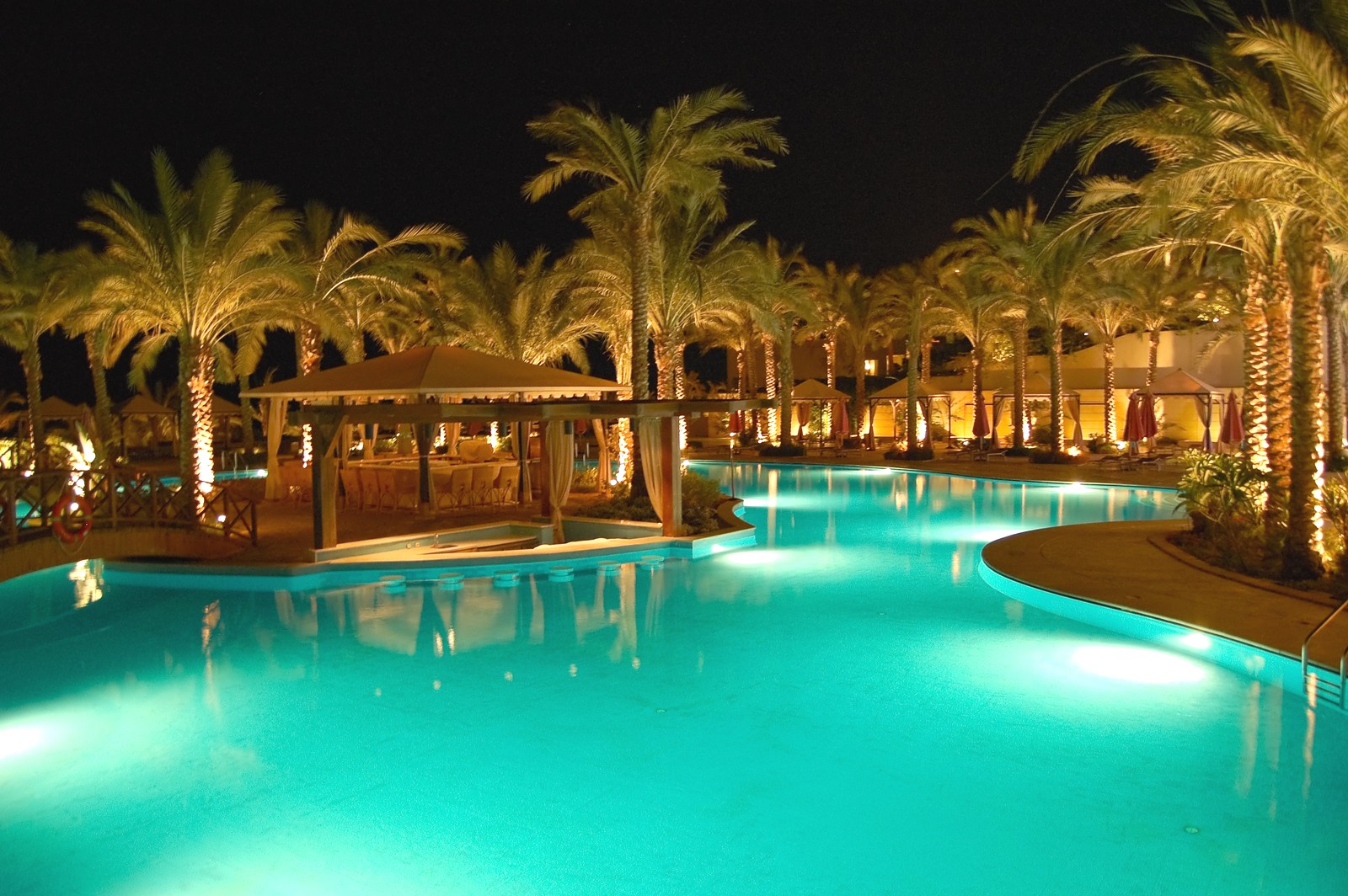 How to Enhance a Pool Area with Palm Trees
How to Enhance a Pool Area with Palm Trees
The most desired and expensive pools are ones with naturally curvy shapes to simulate a natural body of non-man made water according to Aqua Pool Magazine. People spend thousands of dollars to have their pools appear rimless so that you sense you are swimming in the Caribbean or the Mediterranean Sea instead of just a pool.
Adelphia Restaurant's Palm Trees
We met with the owners of Adelphia Restaurant, Banquet Facilities and Nightclub in Deptford NJ in fall 2004.
They had a serious problem that had occurred. They had a wedding reception planned for the next day. Their large double cluster royal palm tree had shriveled up and died.
They had been using this live palm as a wedding tree showpiece. Only the finest Top Quality Food was served underneath, and around this spectacular tree. Imagine the situation; a 1,000 lb pot sitting there with a dead palm tree on display, and a wedding party of up to 450 arriving the following day.
Why Live Palms Trees can't survive in Northern Climates
In many climates live palm trees will die at the first frost of the season. The palms are usually put in during May, and begin browning by September. Once the first frost of the season comes, they whither.
Many palm trees are made up of 95% water, and as the water expands due to freezing the palm tree will die. Later they begin to rot due to the rains and snow. So, typically live palm trees only last 4 months of a year in Northern areas.